Not only is lovely actress Kerry Washington the worlds best dressed woman for 2013, i'm totally obsessed with her when it comes to hair as well. Kerry has an amazingly structured oval face that can pretty much pull off any hair style. Over the years, we've seen her reinvent herself not just as an actress but also a style icon. See below some of my most favorite hair looks on her.
One of my best was when she wore her hair in bangs a few years back. Very playful and young............
Kerry channels her sophisticated side with elegant updo's to accentuate some of her best facial features....her cheek bones and full lips!
Not afraid to flaunt her natural side. Talk about staying true to her African roots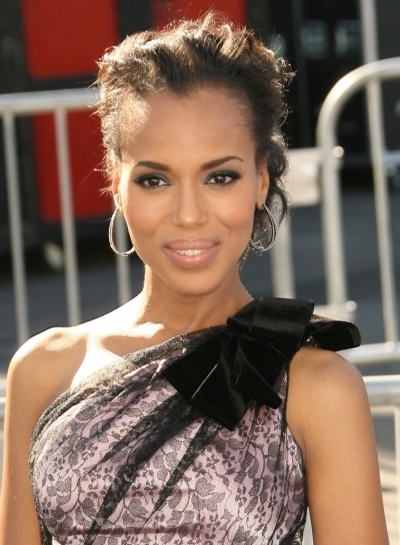 Girly in hair bands. Who ever knew she could pull of a bow on the red carpet? Lol!
Voluminous twists
As a sucker for big curly hair, i'm obsessed with these looks...especially the first pic. The bigger the better!
shes kinda done it all hasn't she now..............except for pixie cuts which i'm not sure how that's going to turn out. Would you like to see her in one?
If you've got an oval shaped face, Kerry is definitely someone to look up to for some serious hair inspiration. BTW, has she had her baby yet?
Don't forget to follow me on twitter @soladunn and lets get the conversation going...........