Hey guys, i'm so excited to be writing on the very fist #AskSola edition. It is a new feautured segment on the blog where you get to ask me any fashion or beauty question via twitter. This week, we've got a fashion Q from @Ms_agathaa. She wrote - How do you rock ripped jeans without looking trashy???
First, i'll start by saying i heart ripped denim pants. I simply can't get enough of them. They are very sexy, fierce yet still very much understated. Personally, i would recommend as a closet must have - i mean, who doesn't need a bit of rugged in their life? right! You have to be careful though as there is a fine line between sexy and trashy with this apparel. Not to worry, here are a few things you need to keep in mind when rocking one.
You need to know the basic do's and dont's. Some of the most important commandments are:
- Thou shall not over rip - the huge patch cut-out was big last year but c'mon, that was just a trend.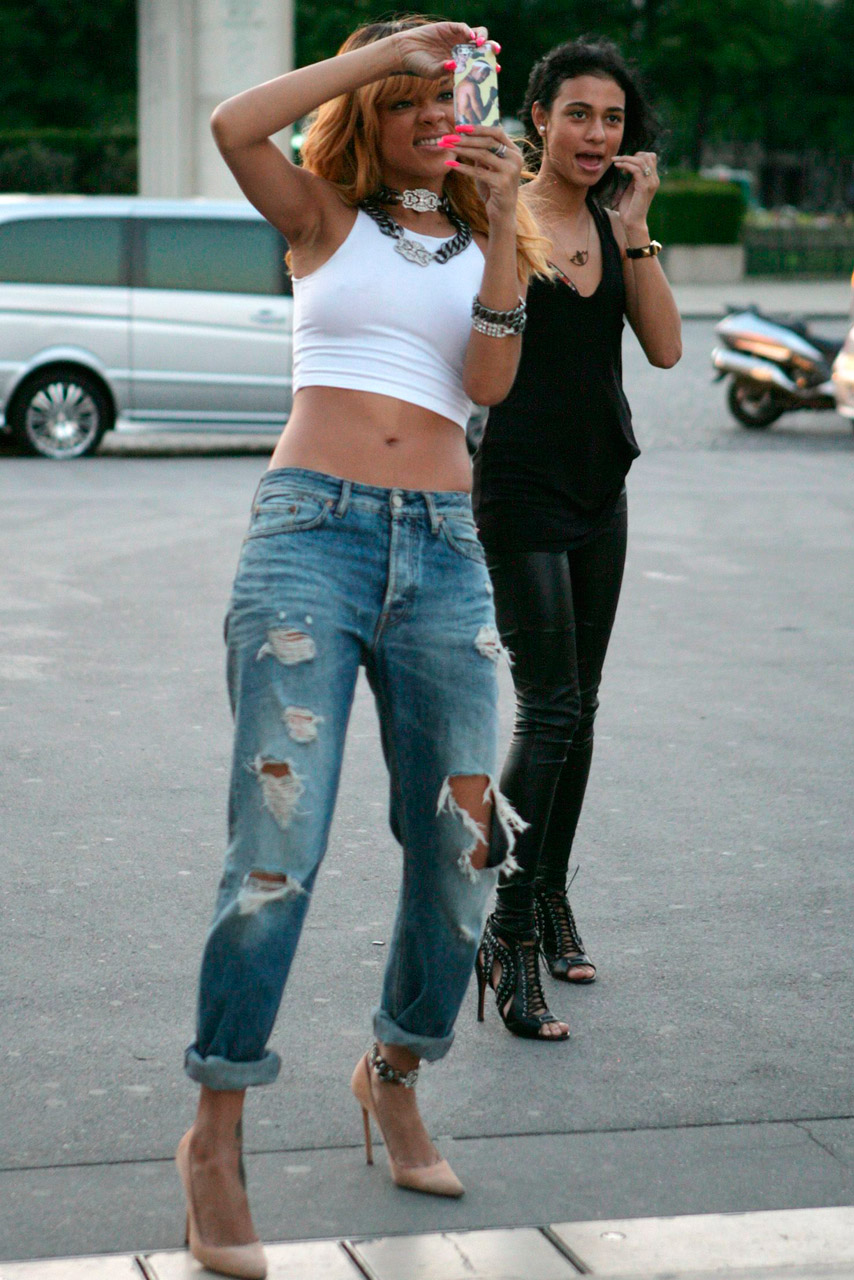 - Never mix ripped with ripped - if you're wearing ripped pants, please never combine it ripped jackets or tops.
- Fit
is
key
- except you're going for a boyfriend inspired fit which is often times a bit loose, skin tight are usually the best fit.
Now here are a few tops/jackets to stylishly match with your ripped denim pants.
Tank Tops -If you're out to achieve an easy effortless look, tank it is. Fitted or loose, they all look great with ripped denim as every other pants.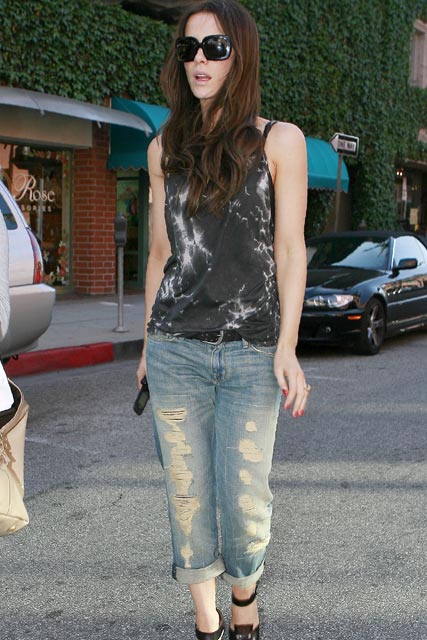 Jackets - Leather jackets, khaki, spikes or anything that screams punk are great with ripped denim. Watch-out though, if you haven't got the attitude, then don't dare this. However, if you are the fierce, edgy or aggressive fashionista, then go all out and channel your inner rock star!
Trendy tops - Peplums, mesh, off the shoulder, polka dotted tops are very trendy and classy. If you are the conservative fashionista, this is for you. Very laid-back but still stylish.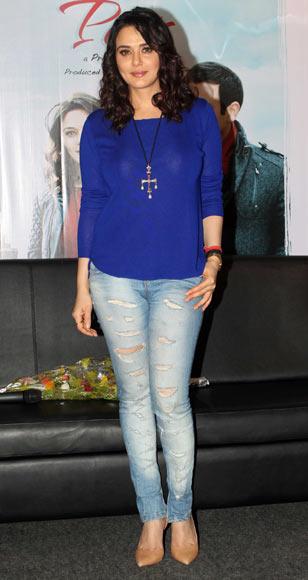 Boot Cut/Bell Bottoms - As much as possible, please stay off ripped denim pants that come in this design as they may be very unflattering.
Blazers - Arguably one of the most essential wardrobe staple hey. Pair your ripped denim with a nice well structured blazer and stiletto - totally chic! For that extra touch of edge, go for a bright colored blazer.
Sweaters - Sweaters are a nice way to mix sophistication and comfort. Remember to opt for loose fit instead for the best look.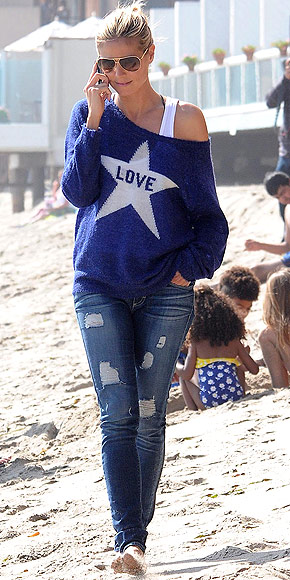 Oh, for the brothers, pretty much anything sort of works. Depending on your style, ripped jeans can still be maturely worn.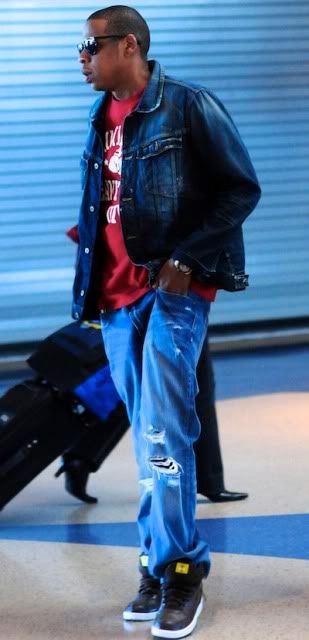 How dangerously sexy do these bad boys look hey #yummy!
Please note:
By ripped jeans, i do not mean to these extent *straight face*
balance is key abeg!
So, there you have it guys. I hope i've been able to answer your question Agatha. Send me your fashion or beauty question via twitter @soladunn using #AskSola. I will be more than happy to help out.