Can you believe that up there is the first lady's natural hair? Yes peeps, she's got amazing locks. The United states first lady over the years has not only wowed us with her tremendous hard-work, dedication and beautiful personality........ as a mother, wife and the first lady of the USA, little do you know that she's also a writer and a lawyer. Amongst all these, she's also known to have an excellent taste in fashion and style. Every single ensemble she puts on her body oozes class, elegance and poise. She's truly an inspiration to me as a person and that's why am sharing some of her fabulous fashion moments.
Topping my list as one of the most beautiful women in the world (beauty in all ramifications that is), here are a few reasons why i love the very elegant Michelle Obama
Diamonds? move over ladies.....Michelle keeps accessories classy and proves that pearls are a girls best friend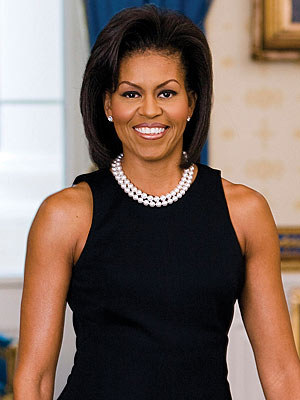 Isn't afraid to experiment with hair. I loved when she shocked us with the full bangs, did you?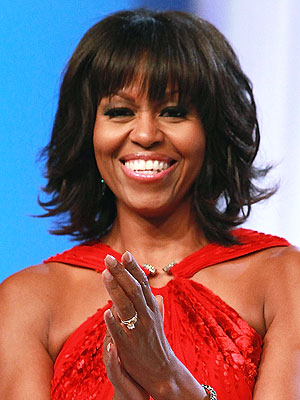 Demure in pants.......how many first ladies can pull that off! Lol
Beautiful and elegant in dresses. Who ever her stylists are, they are dahm good!
She's on top of her fashion game, she wears prints and patterns like no body's business....don't you heart those ankle strap stilettos now.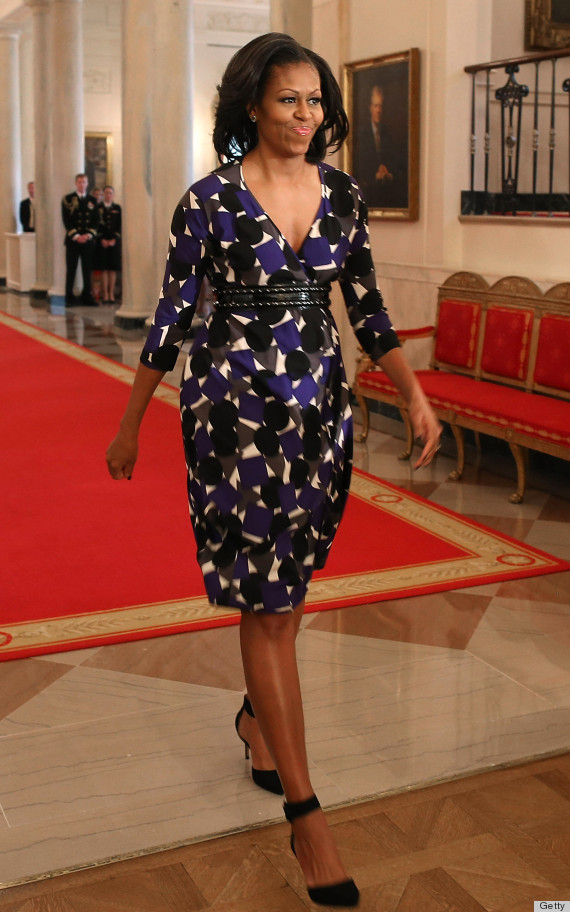 Doesn't care, she rocks shorts. Even tho she stated it as one of her most regrettable fashion moment. I didn't think it was that of a 'sin' though!
She proves that even with professionalism, you can still ooze style
She rocks girly skirts so well, she makes a thin girl look bad
So proud of her black heritage, she flaunts her natural hair
Michelle pulls off colors excellently
Glamorous and breathe taking in Couture
Compliments her man and kids + gosh, her skin is amazing!
She's super down to earth and ghetto..........she plays hula-hoops and attends video music award....
She's got a hot behind, even Barack doesn't hesitate to put a hand on it. Very sharp guy! Lol!
I admire her urban fashion, she wore the very hot trend 'denim on denim' from way back in the 70's*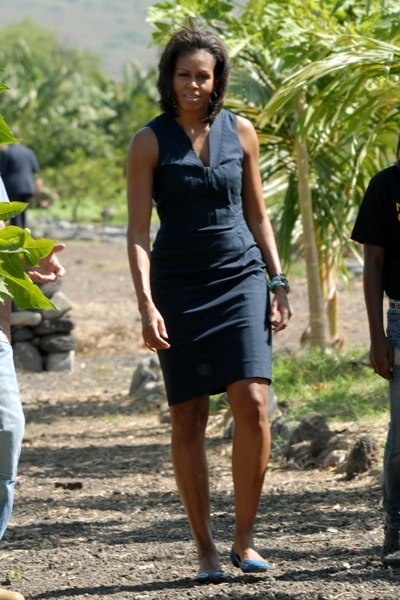 Her style is both relatable and accessible at the same time. From her womanly bod, to her carefully yet experimental fashion, i adore Michelle Obama and vote as the most stylish and elegant first lady of all time.
What do you think about her as a woman and a fashion icon guys???
Remember to follow me on twitter @soladunn and lets get the conversation going!