I totally heart one of my fashion IT girl (Emma Watson) in this head to toes black pant dress ensemble - very high class, sophisticated and one of spring 2013 blockbuster trend. Just in case you didn't notice, it was a huge trend worn by more than 4 celebrities at the recent 2013 MET gala earlier this year and am thinking its one early 90's trend that would be making a massive comeback pretty soon.
Check out Jessica Biel and Nina Dobrev in their all black lacy ensemble from the MET gala
Also from the 2013 MET gala, Elaina Watley and Jessica Pare added a bit of color and sparkle theirs.
Julianna Hough wore hers a while back and a woman whom i so love her carefully chosen and unpredictable style, Ruth Wilson totally nailed this pink/black combo for me
Also, at the recent Canes Festival opening, Zhang Ziyi wore this beautiful number by Dior Couture 2012 fall collection. And at the right is Alyssa Milano at the recent Billboard music awards.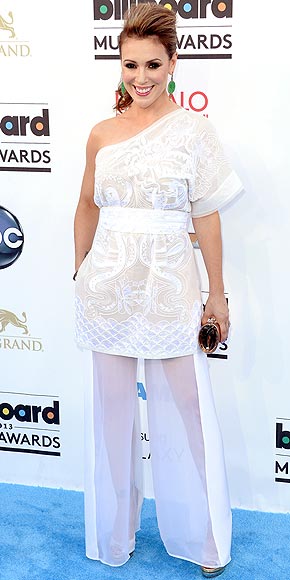 I loooooove this red floral embellished high-low short sleeve on Ahna O'reilly. I sort of preferred it on the runway tho, the red carpet + outfit was just too much red for me.
Check out this interesting African/Ankara inspired interpretation.......i love it! Its definitely a trend to look forward to i tell you.
I as a pants girl, this is one trend an super excited about. Tip to pulling it off - i strongly recommend you go for sky high heels preferable pointy toe for a sexy finish. See a couple of runway interpretations below
What do you think about the growing trend guys? Would you be embracing it???
follow and share pictures with me on twitter @soladunn and lets get talking.............
Stylishly yours,
SolaDunn.