It was one of the biggest and brightest hue from last year - atleast that was when i got rocking in it. It was everywhere in Hollywood especially in blazers.......but just as they say, fashion is all about rejuvenation and comebacks - Khloe Karashian, Emma Roberts, Leann Rimes and Riri prove that just recently when they were spotted rocking the minty shade in style (below) just a while back. So, if you have it buried in your closets, its time to pull it out and if you are yet to get in the trend, here's why.........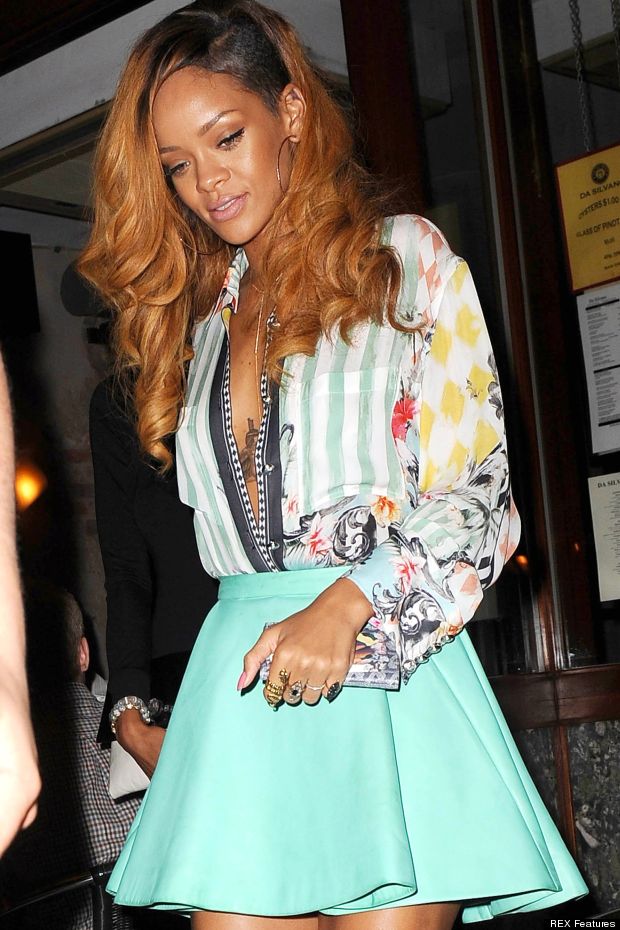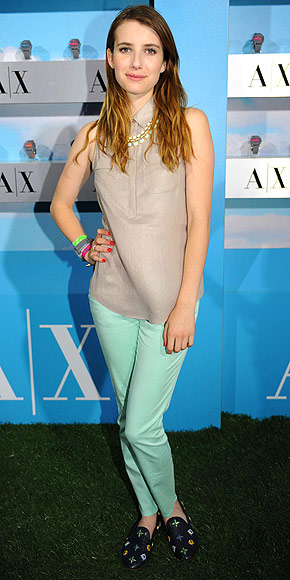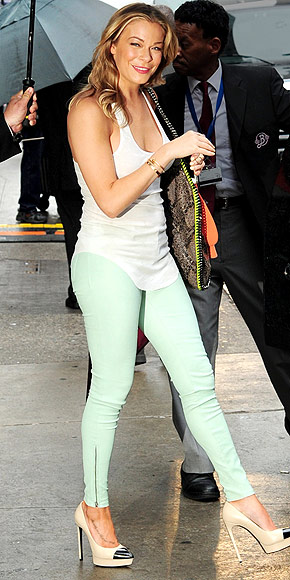 From Dresses, to nails, shoes, pants, blazers and even hair.......below are just a few ways you can wear the bright mint green.................the possibilities are limitless! The world was rocking it and still is peeps. Here are a few inspiration on how to incorporate it into your wardrobe as inspired by fashionista's, designers and celebrities
Blazers
Skirts Awesome when combined with its primary color
Red carpet dresses
Bodycon Dresses
Tops
I love them especially in belts
Tee's and shirts
Cardigan - watch it Mr Kanye! Lol!
Hair - only for Lady Gaga and Minki Minaj tho but don't you just love Demi Lavato's ombre mint hint
?
Nails
Pants (denim)
Footwear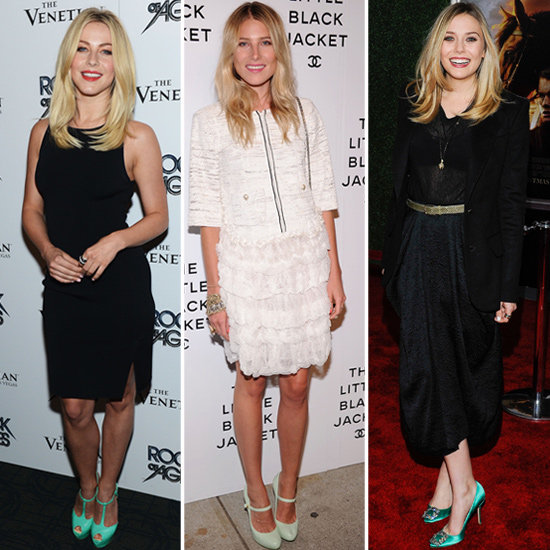 Leggings - i heart this one *winks*
Accessories
Errrmmm maybe a bit feminine but am sure a really fashionable dude can pull this off tastefully (call kanye if you need help, lol). Its a really exciting and fresh hue. We could all use some brightness every now and then don't we now. Lol! Have you rocked it in the past or are you willing to embrace??? Can't wait to hear from you.
Follow and share pictures with me on twitter @soladunn