Yes you can actually look slimmer by simply wearing clothes and accessories - its all about mastering the tips and tricks! While i'm always an advocate for every woman feeling comfortable in her skin regardless of stature, height or size, we all have those exceptional 'chubby' days, don't we now! Lol! Therefore, when the fat comes calling, i've got the perfect tips to get yourselves armed with 'fashion'. Trying to get a slimmer looking waist, longer neck, legs for days or maybe adding a couple of inches to your height? Try these easy tricks and i guarantee you a slimmer and more elongated looking bod!
The world of fashion has provided we women particularly with uncountable options to achieving that 'slimmer and more fit' look that we desire. On this volume, it will focus ACCESSORIES and SHOES!
Long necklaces - While neck-pieces like chokers make your neck appear wider and thicker, long/plunging designs opens up your neck and makes it look longer thereby lengthening your upper body.
Belts - Belts are great, it is all about finding the best ones that most flatter your figure. In addition to it defining/elongating your mid section, they give your apparels more fitting and your body more curves. Point is, the more loose your clothes are, the shorter you are likely to look. So, if you're looking to wear anything slouchy with the intention of looking taller, put a belt on it!
Shoes:
Nude colored shoes - Yes guys, this works even more than you thought. Wearing shoe colors similar to your skin tone gives the illusion of a more elongated pair of legs. Christian Louboutin luckily now has an app (which i wrote on a few months back) that helps you match your skin tone exactly to your stilettos.
Pointy Toe shoes - Sequel to what i wrote on above, the more pointed the tip pf your shoes, the longer they make your legs appear as compared to rounded tips. Be careful to choose well structured ones though. Louboutin Pigalle, Jimmy Choo and Zanotti are great choices
Lace -up/ Strappy sandals - Its all about how long the straps go. Aside the fact that they elongate your legs, laceup's are always stunner.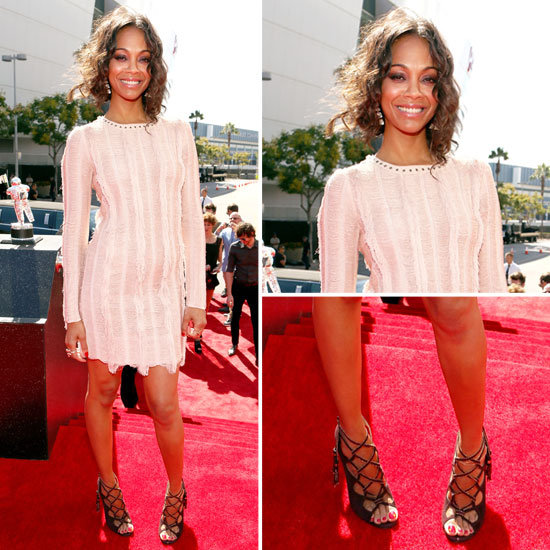 On the second volume, I will be writing extensively on clothes to look slimmer (very exciting). I hope you've learnt something from this piece and also sincerely hope you get to try them.
I love you for reading!
Remember to follow me twitter @soladunn and let's get talking......
Stylishly yours,
SolaDunn.