Am so excited to be writing volume 2 of this article. To start off with, take a close look at both pictures above and examine the images. Am certain the first thing that'll come to your mind is that the first lady is curvier while the second is taller right? Well, that is the power of clothes because both are exactly the same. On this series, i will be highlighting a few fashion tips and tricks that will help you achieve a taller, more elongated looking bod simply with the use of your regular clothes.
Illusion Dresses - Just as the name goes, its all about creating illusions. Wider chests, slimmer waists or a more voluminous lower half, you can never go wrong with illusion dresses. Stella McCartney is simply unbeatable when it comes to this.
Paneled Dresses - The secret to pulling off paneled dresses is - ensure that the darker color(s) at the sides. This will create an illusion of a slimmer and thinner looking waist. Regardless of what apparel it is (formal, informal or traditional), they always hit the magic. Just remember the basic principle, darker shades at the sides!
Wrap Dresses - What could be better than a good old classic wrap dress to accentuate your mid section. No matter how 'out of shape' your belly is, the ruffles created by the wrap design conceals that and instantaneously sinks in your waist. In addition, a curvier well structured looking bod is achieved!
For Preggers Moma - Wrap dresses are a must have for every stylish expectant mother. They make your bump look so good, flat belly chicks are gonna wish they were you. Lol! They were first hand choices for the likes of Kate Middleton and Kim Kardashion during pregnancy - which worked superbly for them. Furthermore, while trying to bounce back after pregnancy (post baby), wrap dresses are the best to conceal your mid section.
Stripes - The most important thing to know when it comes to stripes is that vertical stripes makes you look taller while horizontal stripes makes you look wider and curvier. Shhhh........You peeps need to know how many years it took me to master the difference between these two. I mean, i failed Math in high school because of it *straight face* but thanks to fashion, who ever knew it was a piece of cake. Lol!
Horizontal Stripes - On here, if you're looking to add a bit of volume to a particular section of your body (upper or lower) or your entire body as the case may be, horizontal stripes it is! The parallel lines gives the illusion of a wider and fuller looking bod.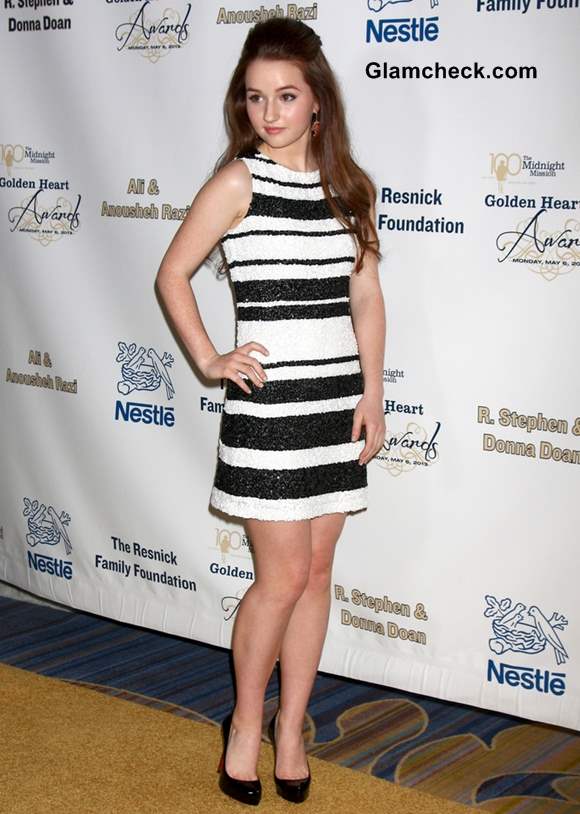 Vertical Stripes - If you feel you're lacking a couple of inches and looking to add a few, then vertical stripes are your go to. The straight long stripes elongates your body and gives the illusion of a slimmer and taller individual.
Again, see a clear distinction on the impact of both stripes on your body.
Unfortunately i couldn't en-capsule all the tips in Vol 2 so yes, there will be a concluding series which is the Vol 3 to the 'how to dress to look slimmer' article. I hope you've been able to get a few ideas from this piece.
I love you for reading!
Remember to follow me on twitter @soladunn and let's get talking.......
Stylishly yours,
SolaDunn.