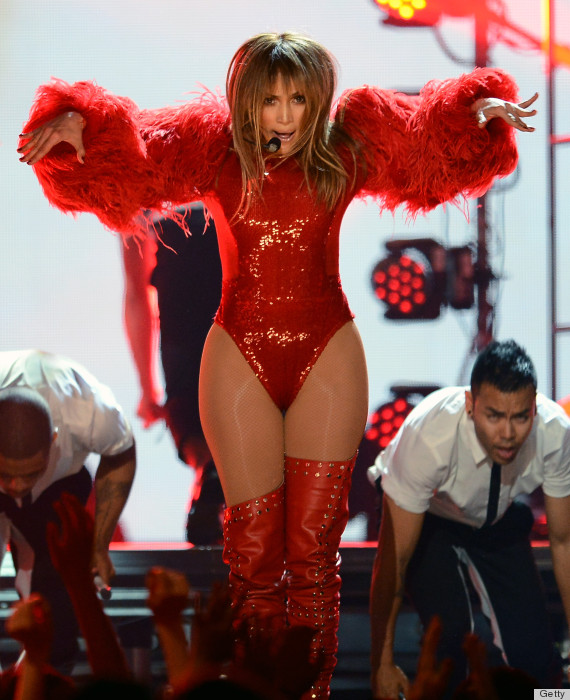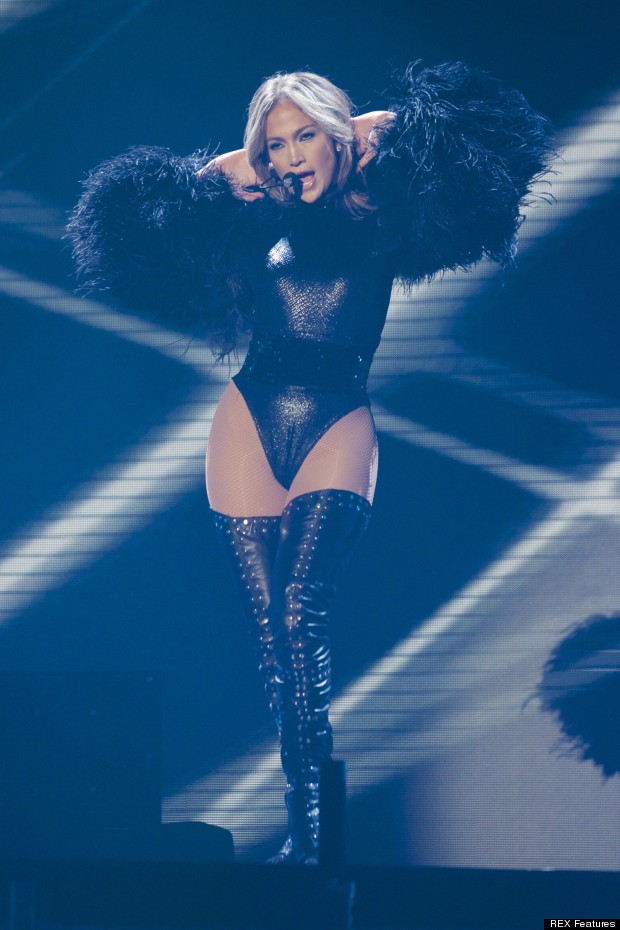 I don't understand the sort of fashion revolution Jlo is out to achieve/set with her awkwardly feathered outfits but i ain't buying - no thanks! Just in case you dint catch it, she wore a a red feathered costume a while ago from my post here which i likened to sesame streets character 'ELMO'.......guess what now, just 3 days back, she showed up at the British Got Talent Stage in the black version........yeah, again
I know its a costume and its suppose to be dramatic and all, but c'mon now - are you kidding me jlo
I learnt she was out-rightly blasted not just for these costumes but also for her performance for being too racy.
Personally, i don't like her in these outfits not even from any imaginable angle but apparently, the boys are. lol
No hate, i love Jenifer Lopez to death - one of my most classy women in entertainment but this isn't what i really want a 43 year old 'diva' looking like, she is way too classy...........i still love you jlo but not the elmo costume.....lol!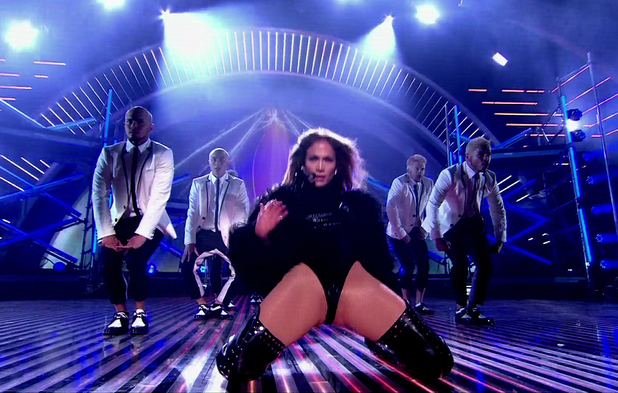 oh, and there's Elmo below just saying 'hi' lol!
What are your thoughts on these outfits guys....would you consider this as a trend to follow
follow and share pictures with me on twitter @soladunn
Love,
SolaDunn.