The sexy songstress Cici, posted this picture on her Instagram a few weeks back but i didn't realize how gorgeous it was on her till she made an appearance on the Wendy Williams Show. I so heart her new haircut and its definitely going to be my next. Riri on the other end is gradually pimping up her half-shaved head into a more feminine look.
They are both
ombre
, however while one is going short the other is going long. Ciara or Rihanna? Whose hair transformation are you loving......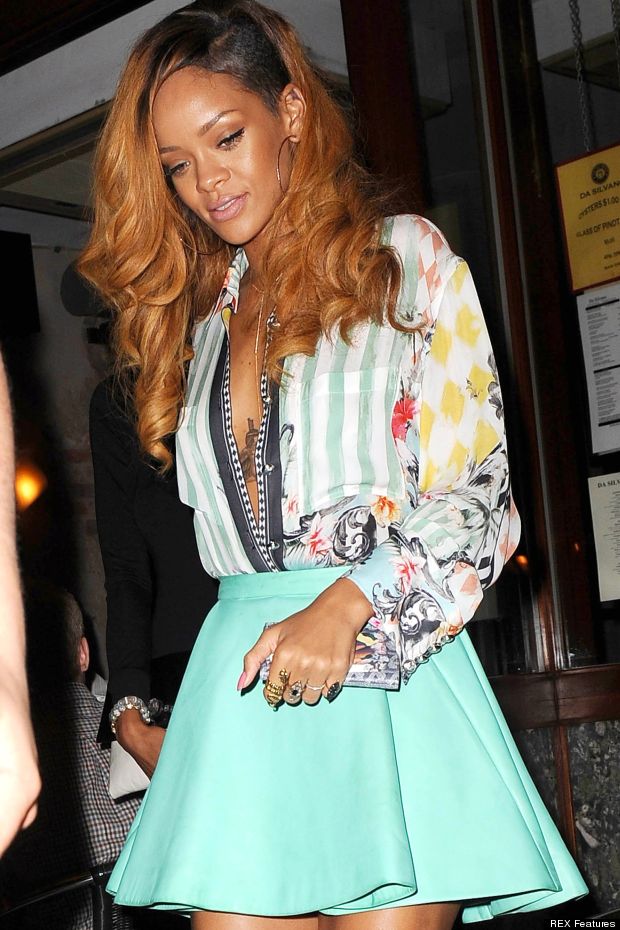 BTW, don't you just love riri's mint green skirt? gradually making a huge comeback as one of fashions 'IT' color.
Whose hair transformation are you digging most..........Thoughts???