So Christiana Milian was a guest on Fashion Police a while back where she and Joan has a nail show-off. I loved here combined colored manicure and i fell you guys should try cos i had mine done almost immediately the same day and way.
Am sure quite a few of you might have tried this in the past. It is a design where just a finger is left out and colored differently.
It is very individual as you can work with any finger of your choice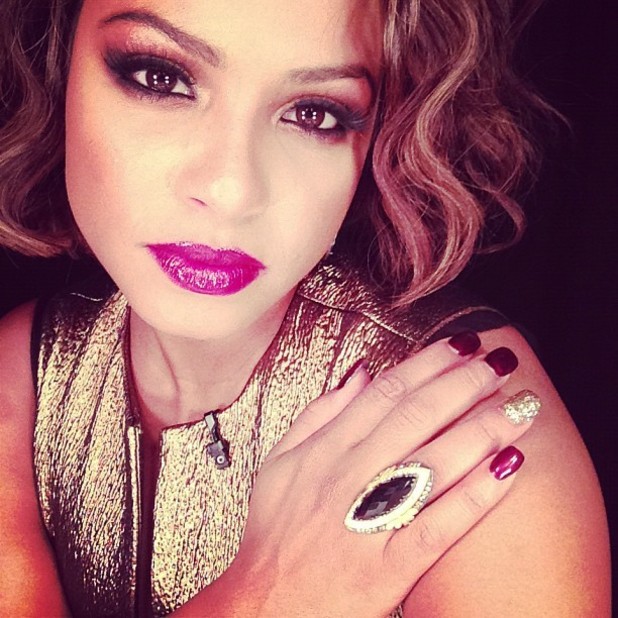 I typically love it when you go super bright with the polish, they pop more and look extra edgy
Its not necessarily with artificial nails, you can also go short and simple by coloring your natural nails. Make sure they are neatly done tho.
They are very stylish and a more modern twist to the regular manicure
Am sure you guys are pretty much gonna stone me for being a learner on this one, am just not much of a nails person, Lol! Though am so tired at the moment, i still gotta show you my nasty nails *covers face* If you're sending me a picture of your fabulous nail art, this is the pose i want to, both hands sha *winks*
So for you guys that must have been working it.......i'll love to see! and if not, please do try, they are very in at the moment. Have fun!