Chic, street and stylish - the high slit maxi skirt is a must have for every fashionista. Thinking it was only Angelina Jolie and Jlo that had the right to bare the thigh, think again cos you are about to learn the tricks and trades to rocking this.
As i'll always say, its about fashion and not necessarily trend, it don matter if its been around for a while - its not what you wear but how you wear it *winks*
Below are just a few ways you can wear the sexy high slit maxi skirt,
Super cool on a sunny day with a pop of color and your favorite tank top
Printed and patterned paired with sexy fitted Tee's
Chic, sophisticated and belted
Street sexy
In as much as am a lover of edge, i do not support overly high slits *straight face*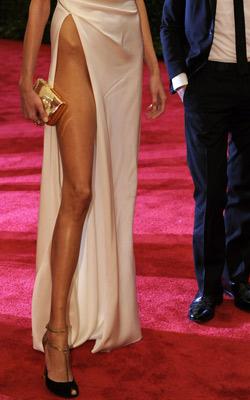 I know these skirts are quite accessible and i see them styled in all sort of ways. If you're rocking, be sure to incorporate your personal style and remember to tweet me a pics or sent it in! Lol
So ladies, dare to bare some skin (tastefully) and let your legs make the statement. That's our style inspiration for this week, next time we'll have a look at the double slits.
follow and share pictures with me on twitter @soladunn
Love,
SolaDunn.