Her beautiful and super fresh floral blazers is by Zara and funny enough, its been fashions obsession for a while. Various fashionistas and celebrities have offered interpretations to the beautiful piece i.e Bollywood sensation Soha Khan. Read more below
Soha Ali Khan wore hers in 2012 while Tiwa Savage wore hers just a few days back, lets play face-off now - who wore it better amongst the two or better still three?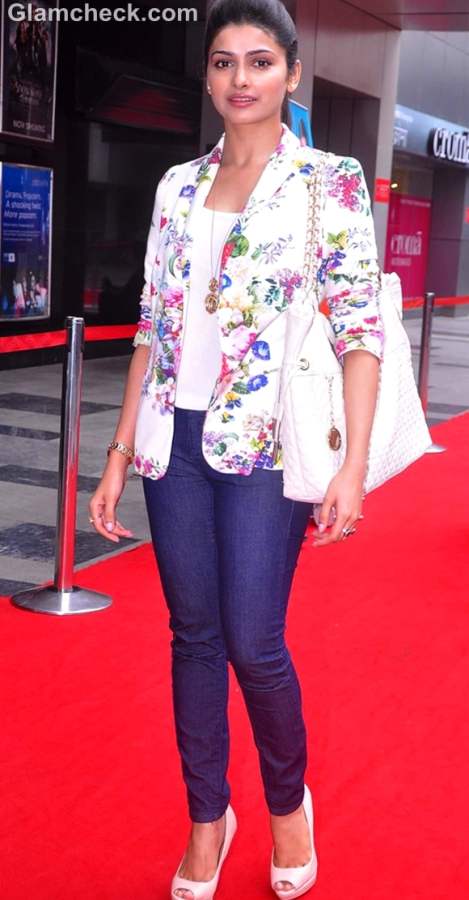 and oh, i see where Tiwa got the inspiration from. Check out this beautiful one by curvesandconfidence by the left (red), Lol!
Check out Zara blazers to get yours online. Now who's do you love the most - with the denim, Tiwa's purple or the red???
follow and share picture with me on twitter @soladunn and lets get interacting