The beautiful 43 year old mother, actress and singer, 'Jenifer Lopez' a few days ago got honored with a star on the Hollywood walk of fame - well deserved BTW. Now, lets talk about her outfit. She wore this beautiful skirt and top by Christian Dior, pre-fall 2013. What do you think of it, Yay or Nay??? More pictures below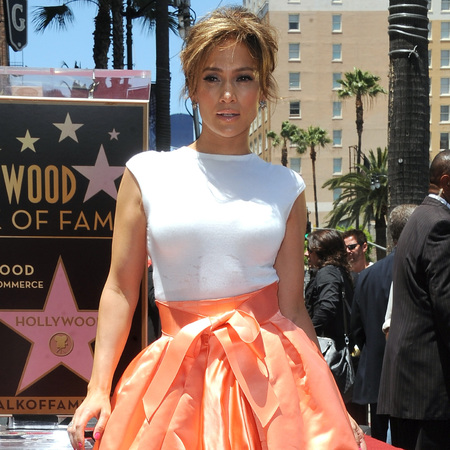 I love the outfit, AMAZING but common Jlo, those wrinkles.........naaaaaa!!!!
Here it is on the Model
Thoughts guys???
follow and share pictures with me on twitter @soladunn and lets get interacting.........
Love,
SolaDunn.