The 2012 official color of the year and fashion is still hearting. Orange is one bright and definitely sweet hue i'll love so much and can't seem to get enough of - just in case you missed my post on the orange lipstick click here . Here are a few ways to incorporate the very luscious citrus color into your makeup routine.
Its a very beautiful color and is sure a good way to jazz up your looks to season...........check out these few interesting ways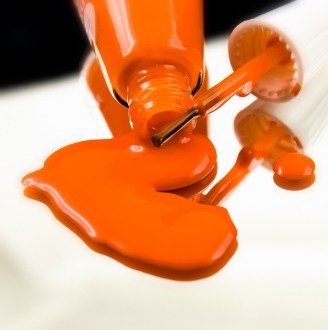 Lipsticks - i personally am a lover of matte but if you wish you can go for the glossy. It is fresh and also a good way of deviating from the regular nude or classic red. Very modern!
Eye shadows - i totally heart orange for shadows. They are the prefect touch of radiance and pop very any edgy fashionista. They warm up your eyes in an instant and yet very understated.
Cheeks - very close to nude and neutral, the works amazingly with dark skin. Very beautiful and alluring!
Nails - Let your nails do the talking. we've talked about this a couple of times now haven't we. You can play a bit of matchy matchy by going for orange lipstick and nail polish.
Tip - try to incorporate in just one focal area and not all the way (i.e just lips, nails, cheeks or just shadow). Do not go all they way orange on your face.
So which would you be incorporating in your makeup routine ladies??? Holla at me.
Follow and share pictures on twitter @soladunn