Now there's a reason she was crowed the most beautiful woman in the world isn't it. Gwyneth Paltrow looks every inch fabulous as she made an appearance in Vegas while delivering a speech at the Mandalay Convention just 2 days back . The actress and mother of two wore this white satin top with chiffon sleeves paired with a perfectly tailored pants. More pictures when you click
Oh, dear Tiwa savage, this is what a perfect/appropriate pant length should look like.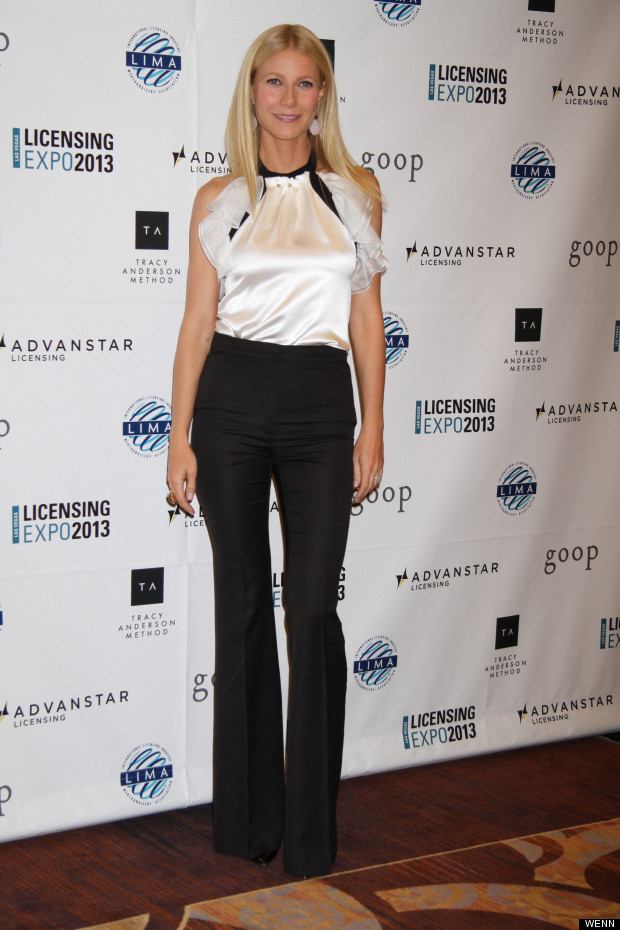 For me, the look is head to toe perfection. Very understated and sophisticated. What do you think about her ensemble guys??? Yay or Nay???
follow and share pictures with me on twitter @soladunn and lets get talking.