Like seriously Miley, chilax already! Because you were named the sexiest woman alive doesn't give you the right to unleash it on us na. Lol! She was spotted on 4 different occasions last week - all without her pants on, yeah PANTLESS. I don't know what to say about her fashion anymore - sexy, trashy edgy ............ What do you think or rather, can you give her a piece of advice? More pictures below.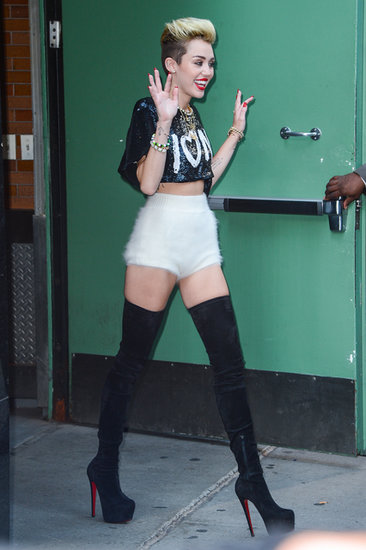 Her t
high high
boots are
Christian Louboutin's Gazolina Suede Calfskin Platforms
follow and share pictures with me on twitter @soladunn and lets get talking.........