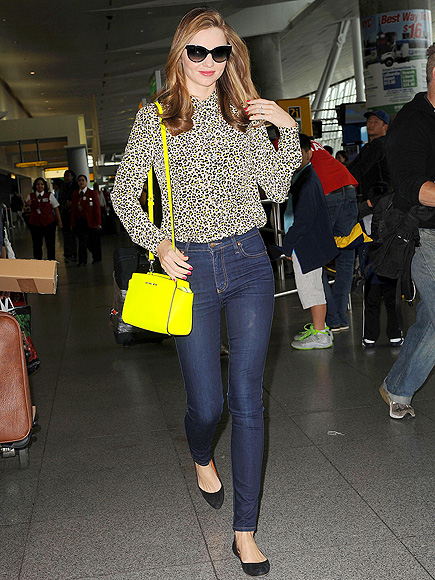 Talk about a perfect pop of color. The gorgeous model, mother and Mrs Orlando Bloom 'Miranda Kerr' was spotted over the weekend at the airport in this chic, stylish and understated outfit......love her leopard shirt, denim and her neon hand bag. Check out other images below
Now this is what i call a super model.........
What do you think about her outfit peeps...I heart it head to toe!
follow and share pictures with me on twitter @soladunn and lets get talking..........